In a Wednesday interview, Rudy Giuliani, lawyer to Republican President Donald Trump, revealed that he is taking the anti-malaria medication hydroxychloroquine in order to prevent a possible COVID-19 infection. The drug has not been medically proven to prevent or treat any symptoms of coronavirus.
In an interview with Bloomberg TV, Giuliani said that he has had two negative tests for COVID-19 and has avoided contracting the virus despite the fact that 27 people in Trump's inner circle have tested positive for the illness, according to The Guardian.
"I feel very bad for them," Giuliani told Bloomberg TV, "almost feel a little guilty, I guess. I was one of the few along with Jared [Kushner] and Ivanka [Trump] [who didn't contract the virus]."
Giuliani said he would receive another COVID-19 on Friday and added, "My doctor has already prescribed hydroxychloroquine which I'm taking every day now for five days as a prophylactic."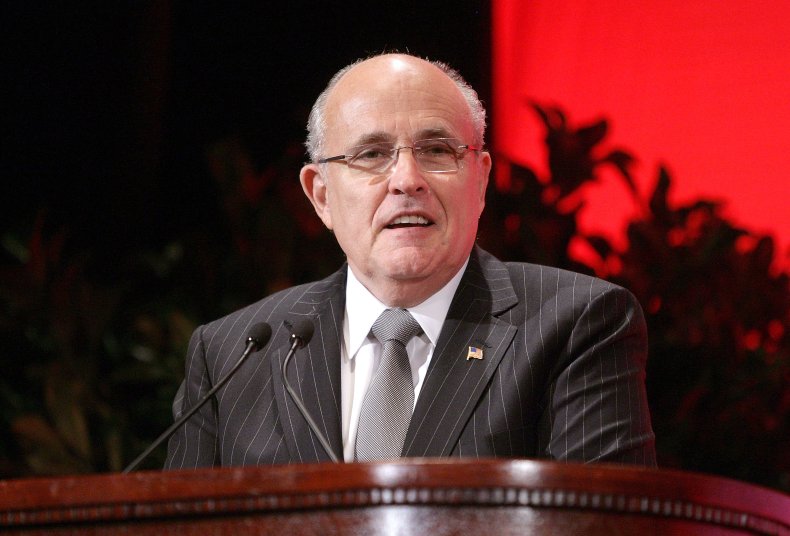 In the past, Trump has hyped the anti-malaria medication hydroxychloroquine as a possible treatment for COVID-19 even though medical studies have shown that the drug has no discernible effect on the virus and can even exacerbate underlying symptoms that could potentially harm a patient with coronavirus.
Doctors currently prescribe the medication "off-label" as a treatment for COVID-19 or other ailments like lupus and arthritis, but the drug also has side-effects like slowing heart rate, possible arrhythmia and interference with myocarditis, an inflammation of the heart muscle that can occur with coronavirus.
Hydroxychloroquine as a possible coronavirus treatment has been rejected by Dr. Anthony Fauci, director of the National Institute of Allergy and Infectious Diseases and a top White House adviser on the Coronavirus Task Force.
"The overwhelming, prevailing clinical trials that have looked at the efficacy of hydroxychloroquine have indicated that it is not effective in coronavirus disease," Fauci told ABC's Good Morning America on July 28.
In June, the National Institutes of Health stopped a clinical trial after declaring that the "drug was very unlikely to be beneficial to hospitalized patients with COVID-19."
On July 27, both Trump and his son Donald Trump Jr. tweeted a video of a doctor who claimed that zinc, azithromycin and hydroxychloroquine could "cure" COVID-19. Twitter subsequently restricted the accounts of Trump Jr. and at least one other Republican politician who shared the video for violating their policies against spreading COVID-19 misinformation.
Despite repeatedly touting the drug as a possible treatment for COVID-19, none of Trump's doctors mentioned the drug as part of his treatment after he himself announced testing positive for COVID-19 last Friday.
Newsweek contacted Giuliani for comment.